New CD Time released
June 2020 news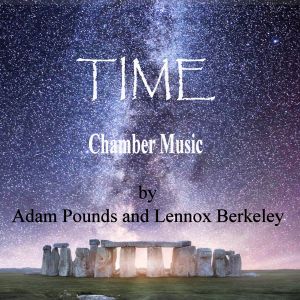 I hope all you are all keeping well during this pandemic.
I have taken this opportunity to put together a new compilation CD called Time which you can purchase via this website and soon to be released as a download. The recording features chamber music by myself and my teacher, Sir Lennox Berkeley.
Some of the tracks including my second string quartet and my arrangement of three pieces by Lennox Berkeley have been released before but new to the disc are my Sonatina for flute and piano, the Clarinet Quintet and Time for voice and chamber ensemble.
Chamber music is very likely to be the way forward out of lockdown before we see big orchestral concerts again so I thought that the release of this work would be very appropriate.
You can listen to a 'taster' of the CD on my YouTube channel. I also include the complete programme notes in the discography. I hope you enjoy it.
Although it can be difficult to focus during this period, I've managed to complete the composition of a flute sonata that has turned out well and I look forward to its premiere in due course.
Concerts are of course on hold at the moment but that hasn't stopped me rehearsing with Dinah in readiness for concert performances of the flute and guitar repertoire and I have also taken up the oboe again and really enjoying the challenge of getting back to a decent standard.
Music is certainly a great comfort in these times.